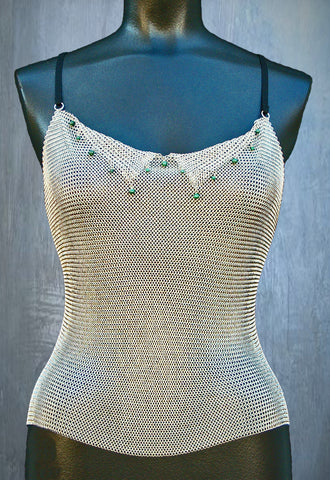 Full Front Halter (FFHB)
Our handcrafted Full Front Halter with beads is made from stainless steel chainmaile, and shown here with malachite beads. It laces up the back and feels smooth like cloth against the skin with no pinching or scratching. You can customize this halter by selecting semi-precious or Czech glass beads.
Our standard size fits up to a 36 D. For additional sizing please contact us at contact@mardigansmaile.com.